Geotechnical Site Services at i2 Analytical
i2 Analytical are able to offer insitu testing and sampling with its Geotechnical Site Services team from locations across the UK, complementing our established environmental and Geotechnical laboratories.
Our qualified technical team using equipment calibrated to ISO 17025 standards means that our Geotechnical Site Services are reliable and dependable, ensuring current industry requirements are met with quality and Health and safety at the forefront.
The testing i2 are able to offer, supports a wide range of related sectors including GeoEnvironmental consultants, Site investigation contractors, and Local Authorities Civil Engineering and construction companies, together with quarried and recycled aggregate (WRAP) producers. From basic sampling activities to density testing, Plate Load and CBR Testing for earthworks and construction related projects, plus and a range of bituminous material testing activities, i2 Analytical are able to undertake an extensive range of UKAS accredited tests to support projects across the UK.
Our UKAS accredited laboratory can carry out testing to British and European Standards including the following: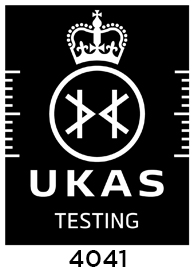 | Determinand | Methodology | UKAS Accredited Test |
| --- | --- | --- |
| Earthworks | | |
| Sampling Construction Materials | In-House Method | Yes |
| Incremental Plate Load | BS1377:1990 | Yes |
| In-situ California Bearing Ratio (Plate) | SHW IAN 73/06 | Yes |
| In-situ California Bearing Ratio (Plunger) | BS1377:1990 | Yes |
| Insitu Density by Nuclear Density Gauge | BS1377:1990 | Yes |
| Insitu Density by Non-Nuclear Density Gauge | | Yes |
| Insitu Density by Sand Replacement Method | BS1377:1990 | Yes |
| Insitu Density by Core Cutter Method | BS1377:1990 | Yes |
| Moisture Condition Value MCV | BS1377:1990 | Yes |
| Shear Strength by Hand Shear Vane | NZ Geo Society 2001 | Yes |
| Dynamic Cone Penetrometer | DMRB CD 229 | Yes |
| Dynamic Plate Tests (LWD) | IHM | No |
| Degree of Pulverization | BS EN 13286:2005 | Yes |
| Determinand | Methodology | UKAS Accredited Test |
| --- | --- | --- |
| Bituminous Materials | | |
| Sampling bituminous materials | BS EN 12697: 2017 | Yes |
| Temperature Measurement | BS EN 12697: 2017 | Yes |
| Surface Regularity by Rolling Straight Edge | SHW HMSO Nov 2016 | No |
| Texture depth by the sand-patch method | BS 598: 2000 | Yes |
| Surface macrotexture depth using volumetric patch technique | BS EN 13036:2010 | Yes |
| Insitu density by nuclear gauge | In-House Method | Yes |
| Insitu density by non-nuclear gauge | In-House Method | Yes |
| Coring of bituminous materials | In-House Method | No |
For further assistance regarding our Geotechnical Site Services, please contact our technical team:
Dave Goddard
Business Development Director
d.goddard@i2analytical.com
Ross Hamilton – Scotland
r.hamilton@i2analytical.com
Mark Collyer – Southern
m.collyer@i2analytical.com