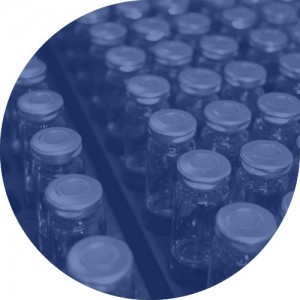 Laboratory proficiency testing is an essential element of quality assurance. With the increasing demands for independent proof of competence from regulatory bodies and clients, proficiency testing is relevant to all laboratories testing soil and water for quality in every country.
In order to ensure that laboratories are providing accurate data for government surveillance and other research adequate quality tests must be in place. Proficiency testing provides the means by which external customers can compare competence in carrying out specific tests. Proficiency testing is an independent and unbiased assessment of the performance of all aspects of the laboratory, both human and hardware.
We submit our data to external data reviewers and pass quality control targets which endorse our consistently high performance levels so that we instil confidence in the results we provide.
i2 Analytical participate in the following external proficiency testing (PT) schemes:
i2 Analytical take part in the CONTEST and AQUACHECK inter-lab proficiency testing schemes which are operated by the LGC PT Group specifically to meet the requirements of the MCERTS standard. LGC is an international leader in the laboratory services, measurement standards, reference materials and proficiency testing and offer a wide range of solutions to laboratories undertaking chemical, microbiological and physical analysis.
By participating in these particular proficiency testing scheme we are able to monitor and ensure the quality of our measurements for contaminated land and water testing, evaluate our methods and instrumentation and demonstrate our competency to clients and accreditation bodies.
AIMS, AISS and RICE
As a mandatory requirement of holding accreditation for Asbestos analysis (bulk ID, soil screening and ID, and quantification in soils) i2 analytical participate in the HSL schemes AIMS (Asbestos in Materials), AISS (Asbestos in Soils) and RICE (Fibre counting).
The competence of all analysts is monitored and the laboratory is required to notify UKAS should the performance not be satisfactory.
The AIMS scheme is well established for identification of Asbestos types in bulk materials. The AISS scheme is both a qualitative and quantitative scheme for Asbestos in Soils and the RICE scheme is required for those laboratories undertaking fibre counting for a variety of purposes (e.g. PCM analysis for the purposes of asbestos quantification in soils).
Other more specific schemes are participated in where appropriate such as the PICTS scheme for Geotechnical testing, RTC for water pollution chemistry and WEPAL for agricultural soils chemistry.