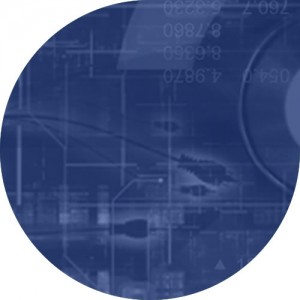 The same system above is also available with a headspace autosampler for the analysis of volatile compounds.
Rather than introducing a liquid aliquot of sample extract to be vaporised in the GC system, the headspace sampler introduces a sample aliquot already in the gas phase. The headspace autosampler works by heating a known volume or mass of sample is a gas-tight vial and the act of heating forces the equilibrium of the analyte into the gas phase leaving behind the less volatile sample matrix. The resulting gas can then be injected into the GC-MS for analysis. As with a conventional GC-MS system, the detector can be set either to look for select ions or to screen a range of masses. This gives it the ability to perform both quantitative and qualitative analysis.
For a compound to be amenable to GC-MS it must be thermally stable and sufficiently volatile in order to exist in the gas phase. Generally the best compounds for GC-MS analysis are non-polar such as hydrocarbons although with prior derivatisation other compounds that would not be suitable are able to run on the GC system.
Compounds
Typical compounds and groups analysed by GC-MS include:
Volatile organic compounds (VOCs)
BTEX
Methane, ethane & propane
Solvents
Volatile fatty acids (VFAs)
Freons/CFCs & HCFCs
Volatile broadscans
Organoleads
Alcohols
Fuels
Ketones
Alkanes (C1-C8)