i2 Analytical launches Air Testing Division and Manchester facility
Extending our scope of environmental services, i2 Analytical are one of only a few laboratories with the capability and experience to perform a complex range of analysis for testing methods including air, vapour and particulates, as well as specialist materials testing. Specifically we can offer a range of testing supporting: Environmental Workplace Air, Soil Vapour/Landfill Gas, Dust Monitoring Equipment and Emissions from Materials.
Joining the team and managing this part of the business we are pleased to welcome Duncan Campbell as Business Development Director to the i2 Analytical team. Duncan brings 24 years' experience and a wealth of knowledge in occupational hygiene and environmental air monitoring and testing. Joining Duncan we are also delighted to welcome Jeanette Abbott and Kathryn Gleaves. With a combined 16 years of experience in laboratory customer services, our new team brings technical excellence and reassurance in providing the right air testing solutions for you and your site.
Aligned with i2's continued growth and investment, we are also delighted to announce the opening of our newest facility in Manchester. From here our Air Division will be based to assist with all your air monitoring and testing requirements. In addition we operate a dedicated fleet of vehicles providing reassurance that your samples will be transported safely and reliably to our laboratory. Based at the Empress Business Centre our new Manchester facility has direct access to the M60, M602 and M62 motorways, providing easy access to your site.
Duncan says, "I am absolutely thrilled to join i2, one of Europe's leading independent environmental testing companies. I am delighted to play a part in extending their scope of services to include Occupational Hygiene and Environmental air testing and supporting the i2 growth journey. With the support of the i2 Analytical logistics service, our new Manchester location means that i2 will be able to serve even more regions of the UK than before".
For further information, please contact:
d.campbell@i2analytical.com or call 07557 784197
Empress Business Centre
380 Chester Road
Manchester
M16 9EA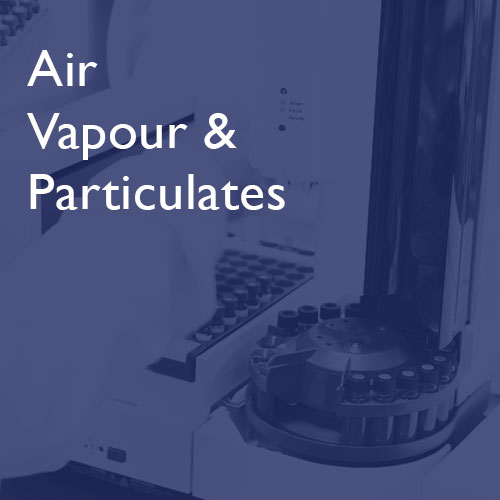 Click the icon below for a virtual tour of our laboratory