i2 Analytical winners of the Land Management Award 2018!
We are thrilled to announce that we have been presented the Land Management Award at the 2018 Contamination Expo! This is in recognition of our accredited Asbestos Dustiness method for testing fibre release from soils.
Designed to fill a noticeable gap in land management for the risk assessment data for asbestos fibres, our method provides unique tailored solutions to client specific problems to allow for a realistic and pragmatic approach for managing the risk of respirable fibres.
Taking the industry away from a default worst-case scenario we can provide real world data to support decision making and future planning in land management. What is more, the test can be tailored to meet actual and modelled site conditions, enhancing data that is currently available to develop standard site risk assessments and remediation design.
We are one of the very few labs approaching solutions for respirable fibre release. The flexibility we can offer along with the innovative design renders it totally unique in the industry. The test forms part of a wider service, with all testing discussed initially with one of our specialists to help clients determine the best approach to take, and remains a fully collaborative process throughout.
This method has been accredited by UKAS, giving reassurance to the customer that the method is robust, reproducible and produces unique analytical data with a high level of quality underpinning all aspects of the analysis.
If you require any further information or would like to discuss any element of our Asbestos testing capabilities please contact Will Fardon or Dr Claire Stone at reception@i2analytical.com.
For further reading, take a look at our article published in AWE International: https://www.aweimagazine.com/article/airborne-asbestos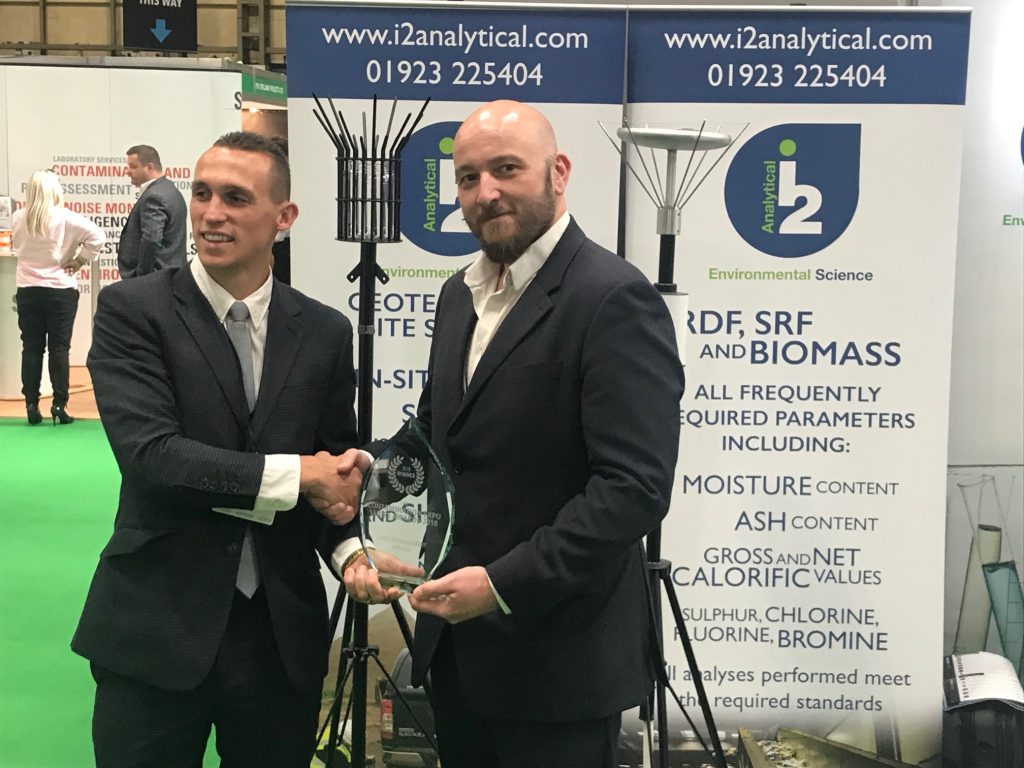 Will Fardon (Business Development Manger at i2) accepting the award at the Contamination Expo.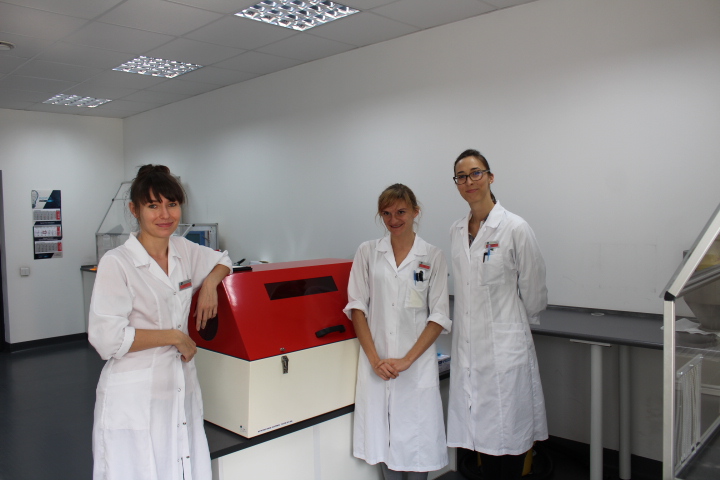 Some of the team in the Asbestos Dustiness lab who were involved in the development of our technique.